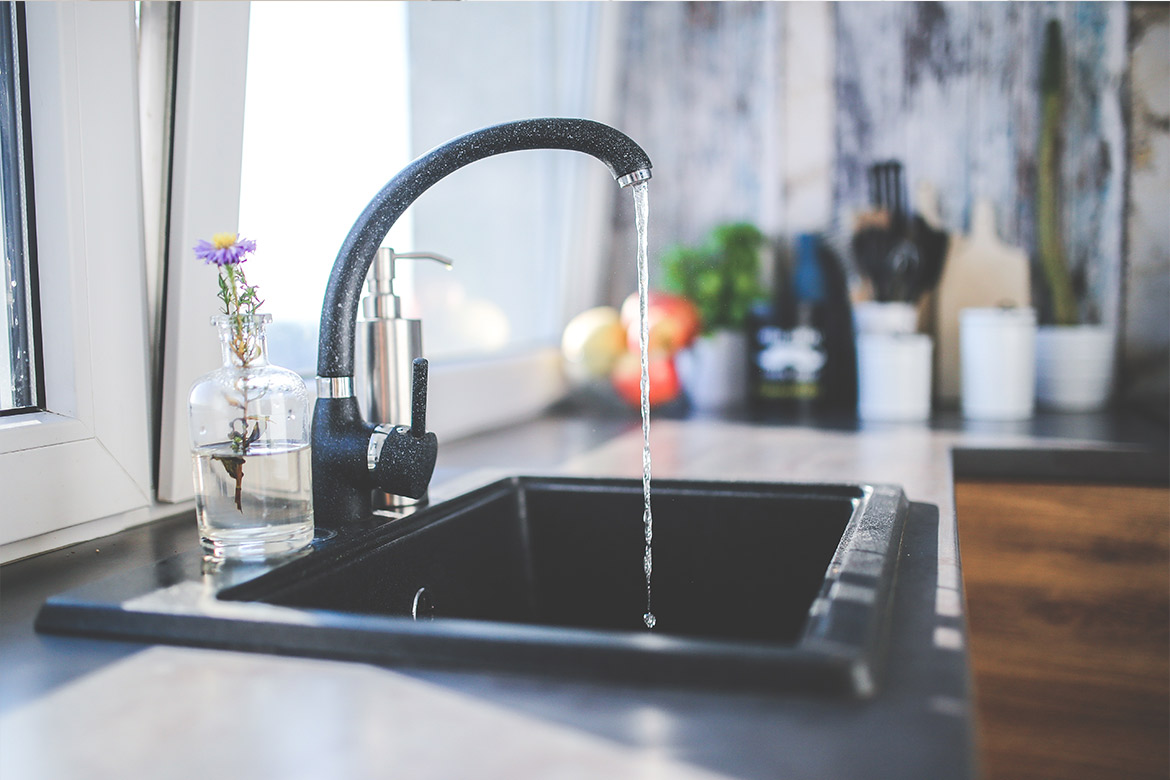 Wash your kitchen sink selecting troubles down the drain with these tips from the experts.
A kitchen is incomplete without a kitchen sink basin. There is a wide variety of kitchen sinks of different prices available in the market that can spice up your kitchen design to many new levels. If you plan on spending a lot of time cooking or redecorating and want to know about the different kitchen sink designs and models available in India, read on.
Based on the mount and installation with regards to the adjacent countertop, kitchen sinks can be of four types:
1. Top Mount/Drop-in Sinks
This type of kitchen sink model involves installing the sink over the counter. It is the most common type and also amongst one of the cheapest. It does not have a seamless appearance owing to its raised rim. Directing water from the countertops to the sink to wash it is a little challenging in this type of design.
2. Undermount Sinks
In this type of design, the kitchen sink is attached to the bottom of the counter with clips. It offers a seamless look and is of a higher quality. In addition to this, it is also easier to clean as compared to the top mount type. It is also more expensive and requires a larger area.
3. Farmhouse or Apron Sinks 
These quaint farmhouse-style sinks are also mounted over the countertops but they have a distinct front wall. They boast more of a country style. They can be installed on tables as well as cabinets and often come in huge sizes. Unfortunately, as beautiful as they look, they are not the most budget-friendly option and may even cause water spillage. 
4. Integrated Sinks 
This type of kitchen sink basin is of the same material as the countertop, so it blends in with the counters and can be furnished to perfection. Needless to say, it is found in the poshest of homes and brings in a sophisticated character to any kitchen.
Based on the type of bowl, kitchen sinks can be of two distinct types:
1. Kitchen Sinks with Single Bowl 
In kitchens with limited space, the single bowl sink is often seen. In addition to being space-efficient, it is also easier to clean and maintain owing to its compact size. Larger single bowl sinks are a common occurrence too even in kitchens with no restriction of space, since this variety is the classier option. 
2. Kitchen Sinks with Double Bowl
The awfully convenient and common double bowl sink that is partitioned into two areas, for your ease of use. This type of arrangement supports the possibility of a single person multitasking (washing utensils and cleaning poultry at once) or even multiple people working at the same time. It's meant for people who like to save time. However, a double bowl sink needs a larger space than a single bowl one does. Based on the provision of a drainboard, sinks may be of two types: 
1. Drainboard Sinks 
This category of kitchen sink basins has integrated drainboards and is very popularly seen in Indian kitchens. The drainboard helps drain off water from vegetables or utensils. This design is meant for multitasking while also ensuring that the countertops remain dry. It may not be the most aesthetic but it is extremely practical.
It is great for kitchens with limited space and can be adapted to the single or double bowl design. The drainboard, however, usually remains only on one side, usually to the right (since a larger percentage of people are right-handed) when one faces the sink for better ergonomics.
2. Sinks without Drainboards 
For kitchens that favor aesthetics, drainboard-free sinks are the kitchen sinks of choice! Many Kerala kitchens may have two sinks- a drainboard-free aesthetic sink as part of their main kitchen as well as a sink with a drainboard in their work area. This ensures the aesthetics of the main kitchen and maintains functionality in the often concealed work-area of the kitchen. Take your pick from each one of the categories to create the kitchen sink meant for you- the combinations are plenty. Choose the best with Bespoke Decor's help- reach out to us for more information!