COMFORT OF YOUR HOME
Start Your
GET FREE ESTIMATE
HOME INTERIORS
Journey Online From The
check what our customers say
What Makes Us
GOOGLE REVIEWS
different from the rest
Is How We Do Things Differently
DESIGNER KITCHENS- DESIGNED FOR YOU
Immerse yourself in six luxuriously crafted kitchen concepts, designed and curated by decor specialists. Discerningly custom-made to unfold a new story or a new inspiration using sleek's most premium collection of textures. Handpick one that best fits your person or better still, creates a whole new kitchen experience for yourself.
Curated by internationally celebrated interior designer Ritu Nanda, well-known for creating exclusive boutique spaces that beautifully combine comfort, functionally, and aesthetics. she has featured in Architectural Digest as one of India's Most Influential Designers and has been an integral part of this exciting journey.
MODERN KITCHENS FOR MODERN MINDS
Modern kitchen or modular kitchen as they are popularly referred to as, by virtue of their open unrestrictive design, represents the breaking down of barriers, boundaries, and walls. Sleek's modern kitchen symbolizes openness and companionship. They represent, not just an up-gradation of lifestyle but a transformation in relationships as well. come, discover a contemporary world of kitchen concepts, specially designed for modern thinkers.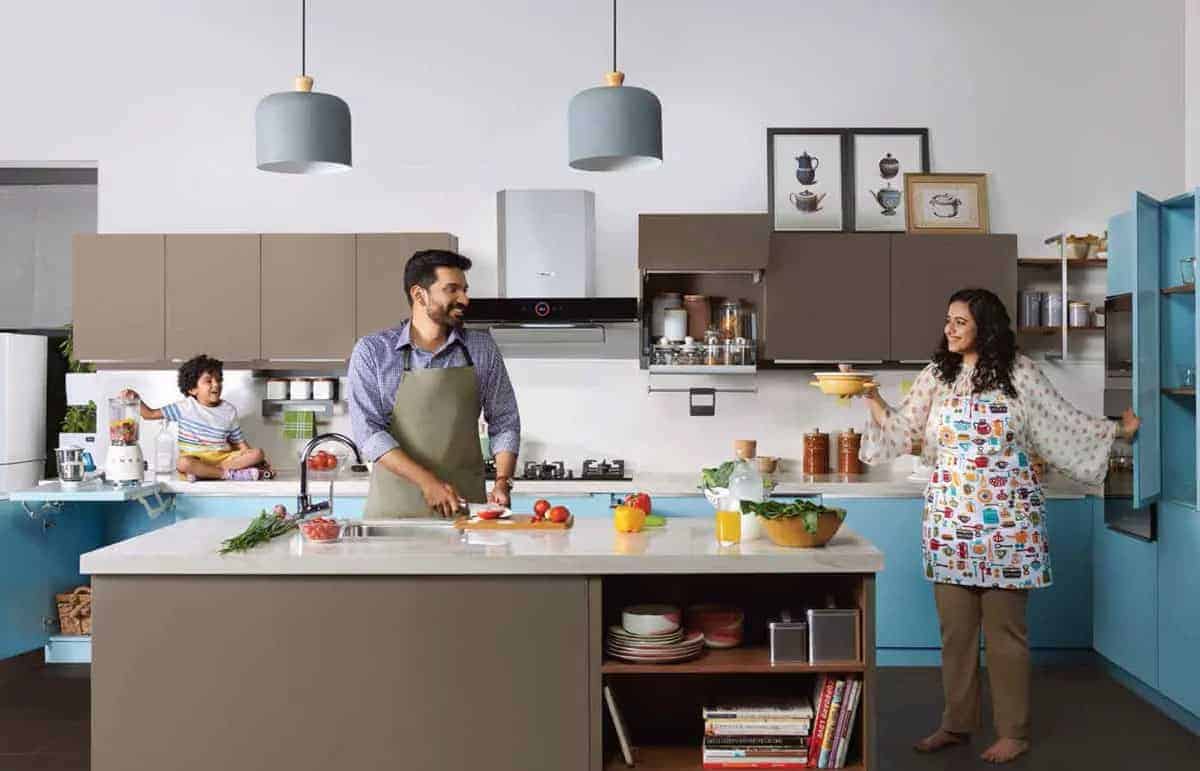 INSPIRATION TO CREATE
"I would encourage anyone planning to redesign or give their kitchen a makeover to use this brochure as an inspiration to create something beautiful. My intention here was to cover the wide spectrum of possibilities and options offered by sleek kitchens. You could have a large luxurious space or a charming small single counter, that you call a kitchen. At sleek kitchens, the choices of interesting new materials and finishes with subtle and vibrant colour schemes are endless. To define the look and style of your kitchen, having a colour scheme and a mood board of materials and finishes is a great starting point. While Dark, matt and metallic finishes will make your kitchen look more modern and cool, a lighter palette will indicate a more classic, contemporary taste. I wish you all an awesome journey towards getting yourself a beautiful sleek kitchen for your home."
-Ritu Nanda,Interior Designer.