Why Crockery Units are Still Loved by All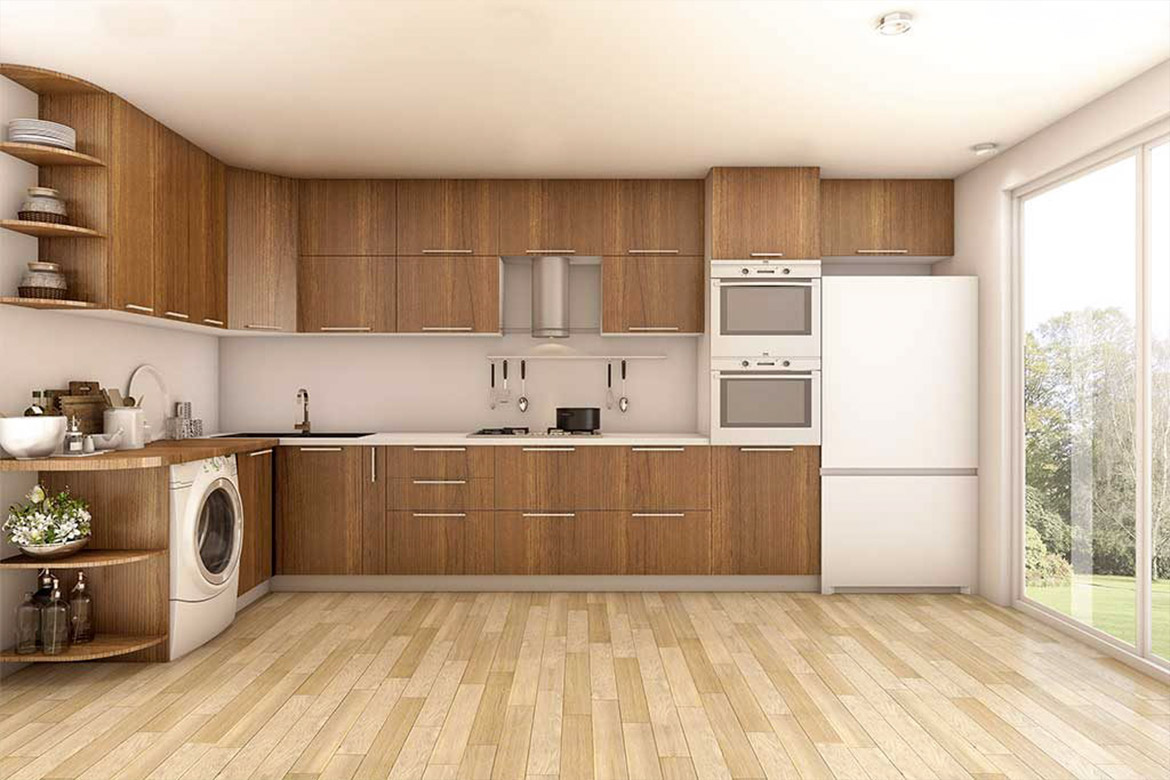 The humble crockery unit is a design staple in most Indian homes- here's why you need one too!
Over the years, several new trends have surfaced and been phased out, but one design staple in the kitchen or dining space is the crockery unit. The crockery unit design has seen minor alterations to get with the times and went from being large and vintage in style to the modern small crockery units, suitable even for compact spaces. One thing is for sure- this trend is timeless, and it's here to stay. 
Why a crockery unit is a must-have
Here are a few reasons why you most definitely should get a crockery unit:
A great place to beautifully display your fancy china, crockery, and cutlery, especially those used for when you are hosting a fancy gathering at home

Added functionality of storing the crockery when not in use 

Drawers and cabinet doors in these

crockery units

can conceal frequently used tableware like runners, placemats, and coasters

Enhances the design element of your kitchen or dining space, when well arranged

Can have attractive light fittings acting as a supplementary decorative

light

source in the kitchen or the space it is installed
Types of crockery unit designs
If you've started hunting for crockery unit design ideas, you'd know that there are so many options to choose from. Every home fits the crockery unit in a different place, mounts them differently and the style of each one varies. It is important to find a customized crockery unit unique to your space that fulfills your functional, storage, and aesthetic requirements all at once. 
In terms of location where it is fitted- 
1.Crockery unit design for kitchen 
For people with spacious kitchens, it makes sense to incorporate the crockery unit into your kitchen design. Bespoke Decor can advise you on how to do this easily to guarantee superior aesthetics, functionality, and storage. 
2. Crockery unit design for the dining area
There are many people who prefer placing their crockery unit in the dining area instead of the kitchen. This is a wonderful option for those who have smaller kitchens and would still like a space to display and store fancy crockery. 
3. Floor-to-ceiling crockery unit acting as a partition between living and dining spaces 
Newer interior designs have embraced units that are multi-functional and one such example is a partition crockery unit. In this modern variation of a crockery unit, two rooms are separated by a floor-to-ceiling crocker unit which helps conserve space while serving the purposes of functionality and aesthetics. Reach out to Bespoke Decor to create something similar in your space.
In terms of mounting/position- 
1.In-built modular kitchen crockery unit 
In most modular kitchen designs, there is a space allotted for a crockery unit to display fancy dinnerware. This unit is inbuilt into your modular kitchen design, thereby fitting flawlessly and adding to the aesthetics of the overall kitchen space. 
2. Wall-mounted crockery unit 
A wall-mounted crockery unit is a wonderful option for those who want to conserve floor space but still want an impressive display. It can also be coupled with a buffet unit on the bottom. 
3. Freestanding crockery unit 
This is a common sight when crockery units are placed in the dining space. Keep in mind that there is a risk of these types of units toppling over, posing a safety hazard. They may be modified into sideboard styles to add to storage space while looking like an extension of the dining table. 
In terms of style- 
1.Display shelves or glass doors with few concealed units 
The most common variety out there, most crockery units are partly concealed and have glass-clad or open shelving with lighting installed for enhancing the display. There are several stunning ways that these display shelves can be styled and that is highly dependent on the client's aesthetics.  
2. Buffet and hutch cabinet 
Another modification of the crockery unit best suited for vintage styles, it consists of two units- a lower buffet (for storage) and an upper hutch (for display). 
3. Multifunctional crockery unit 
An area of your crockery unit can be transformed to accommodate stations of your choice. While some people like converting it into a coffee station or a bar, others reserve it to become a bookshelf, showcase, or even a TV unit. The possibilities are endless.
4. Complete customised crockery unit 
If none of these pick your fancy and you have a unique idea in mind, reach out to the experts at Bespoke Decor to create an absolutely customised crockery unit for you. 
Which one is your favorite? Bespoke Decor can make you the crockery unit of your dreams- so reach out to us at +91 90 20 10 70 22 | 23 to get started.