Things to Consider Before Selecting a Kitchen Hob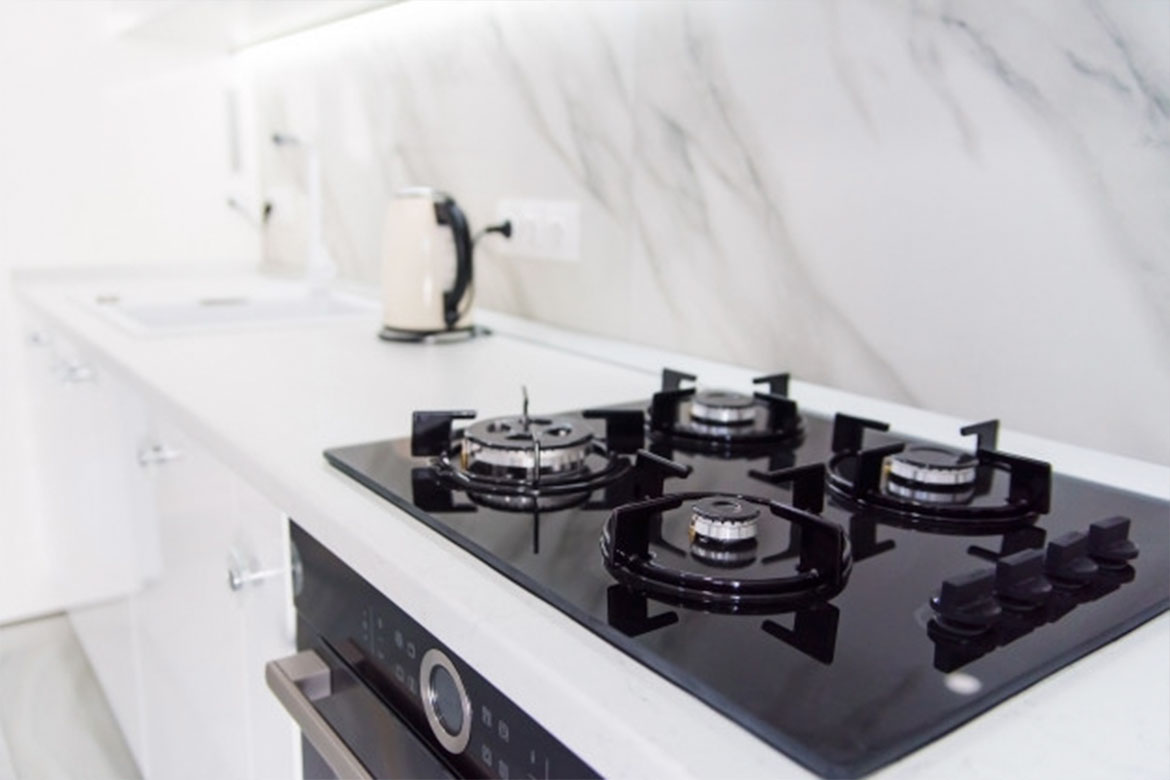 And answering your doubts on whether a hob or stove is the better option.
With technology in the limelight, traditional methods of cooking have changed the face of modular kitchens. Yes, you built yourself a beautiful kitchen for the baker in you, but what's a kitchen without a cooktop? 
Your kitchen is literally the heart of your home, pumping the space with lots of work, and not to forget, the good food. Choosing an appliance to adorn one of the most important aspects of your work triangle with the best ergonomics is a fairly tough job. So, we begin by asking you: Would you choose the same old gas stove OR the modern avatars of the gas stove– a cooktop? 
We tell you why it's best to choose the latter. Yes, we also have the most convincing reasons for you to invest in a high-quality cooktop.
1. Safety first!
Compared to traditional gas stoves, modern kitchen hobs have high levels of safety. There are timers to set a specific cooking time and even better, a flame failure function that turns off the gas supply when the burner goes off.
2. Cooking made easy
Over traditional gas stoves, kitchen hobs have an increased efficiency to work better. The cooktops do not protrude but sit on the level of the countertop. The built-in designs make it easy for you to load or unload heavy vessels too. Cooktops come with an auto-ignition feature that lights the burners. Kitchen stovetop cleaning is a no-brainer with its built-in designs. 
3. Sleek and stylish
Elevate the aesthetics of your kitchen with these cooktops which come in different finishes. With a sleek touch, kitchen hobs are more appealing than traditional burner stoves.
4. Want more? There is more.
For the master chef in you, different recipes would need different cooking temperatures, right? Over a limited range of heat control in traditional gas stoves, kitchen hobs offer multi-flame burners with temperature controls. Additionally, the burners are long-lasting too.
Apart from these, here are some more factors you may want to consider before finalising on a kitchen cooktop.
The choice of

burners

ranges from a single ring made of aluminum alloy for slow cooking (European sealed

burners)

and double rings for high flame, similar to traditional

gas stoves

, which are made for the Indian kitchen style. These

burners

are mildly steel coated or forged as

brass burners

and are sturdy in action. 

Gas

cooktops

and

kitchen stove ovens

are best installed by licensed plumbers or electricians as they come with various statutory requirements.

The

kitchen stove dimension

is an important factor when it comes to the placement of the kitchen hob. The majority of hobs use a standard size of four burners in a rectangular panel. However, larger sizes are available too.

With regard to the

pricing of kitchen stoves

, cooktops are slightly pricier than the traditional

gas stoves

.
If you have a spacious kitchen, installing a hob in an island kitchen can serve the purpose of a centralised cooking experience. As far as Indian households are concerned, the 'Vastu Shastra' holds prime importance for every corner of the house. The stove Vastu recommends the appliance to be placed in a southeast position for positive energy.
If you think your kitchen needs a makeover and you're keen on investing in the big names, consider brands like Faber, Bosch, Elica, Kaff, Glen, and Siemens which offer high-quality stovetops. 
Choosing the right type of kitchen hob is all about your style of cooking, the frequency, and personal choice of the household. With the above-mentioned points, we hope you get your answers right. Besides, who doesn't like a fancy kitchen?