Should I invest in a crockery shelf?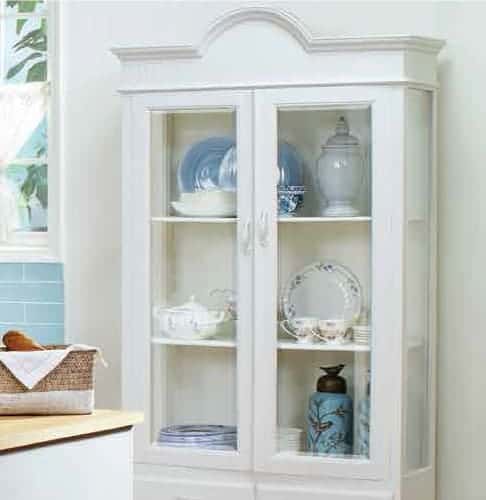 Although we love the idea of modular kitchens and well-designed dining areas, there are certain aspects that make them look interesting. Kitchen furniture adds sheer elegance to the home design and crockery shelves are an indispensable topic of thought. From vintage styles to ultra-modern designs, crockery shelf designs have evolved with time. 
Reasons to invest in crockery shelves
Crockery shelves

provide storage for all the extra cutlery and crockery that cannot be accommodated in a kitchen with less space. 

Apart from using it as a storage unit,

crockery shelves in dining rooms

can be used to display the lovely crockery collections at home.

Instead of leaving cutlery messed up in kitchen drawers, storing it in drawers or shelves of crockery units will keep it more organised.

Expensive crockery like crystal and bone china can be kept clean and safe with

crockery shelves

, preventing it from dust and staining. 

Crockery shelves

that come as free-standing units can be easily installed in the desired part of the house. 

Most importantly, since most of the crockery units come with shelves or drawers, all expensive tableware can be assured a safe spot in the house. 

If

crockery shelves

have extra space to fill in, display antiques or other expensive showpieces to give it a luxurious look. 

Freestanding crockery units can be moved around to suit the style of home designs. 

Additional fittings like lighting can be incorporated for decorative crockery shelf designs.
Reasons to think twice before investing in crockery units
If the dining and kitchen areas do not have ample space for extra kitchen furniture like a

crockery shelf

, it might make the area look more crammed with a crockery unit. 

Wall-mounted

crockery shelves

cannot be moved around, hence it will need a complex re-installation for placing it in another spot. 

Crockery units can be expensive since it is an additional piece of furniture that adorns the dining or kitchen area. Hence, quality materials are needed for the fabrication. 

Open shelves and crockery units with glass cabinets may pose a risk for toddlers and infants.

Cleaning the crockery unit can be a cumbersome process, especially if it has a wooden finish. 
A few moving designs of crockery shelves in Kerala include wall-mounted units, sideboard type and floating crockery stands. Furthermore, crockery units can also be customised according to personal choices. These are the basics of a 'know-how' on crockery units and yes, now you can decide what's right for your space!
To get more information on crockery shelf designs for your home, get in touch with us at ________.