Primary bedroom design ideas for added oomph!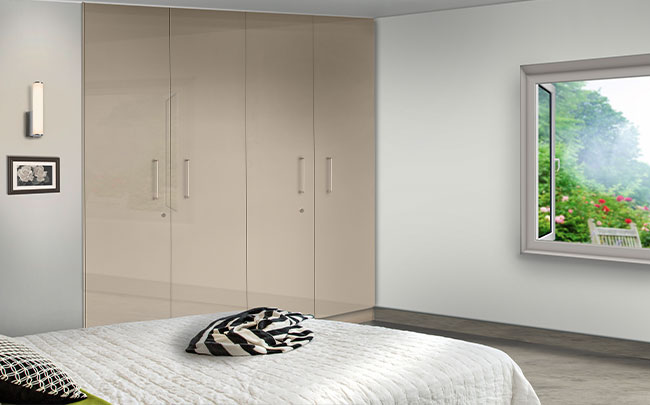 Master bedrooms now have a new nomenclature!
write your detail or leave blank
Bedroom designs are a topic that never goes out of the discussion, especially when planning on home makeovers and modular styling. As a saying goes, the best rooms always have something to say about the people who live in them. Might as well make it a splendid bedroom design, isn't it? 
To achieve a truly delightful primary bedroom design, homeowners often find it stressful to zero down on every decor accent that goes into the bedroom, especially when there are a ton of exciting ideas and modular features that highlight the design. Unfortunately, not all modern amenities, bed designs and bedroom interior designs can be made possible in a single stretch. Every house is different, and so is every bedroom interior design. 
If we could help you find a style that may best suit a modern primary bedroom, our suggestions on some of the best bedroom designs can help you imagine a style that you may be looking for!
If the primary bedroom design is set to a neutral theme, experiment with a few contrast shades on decor items like bed headboards, extra pillows or even a bright rug! https://pin.it/WSurNug https://pin.it/6JhA7Vn
If warm tones and classic styles inspire your modular home design, setting up a vintage-themed primary bedroom is an excellent choice. Choose lighting options like a traditional, but smaller chandelier, large mirrors and heavy drapes for the windows. Traditional furniture works best for this theme. https://pin.it/7vBSZQ1 https://pin.it/fUE8r0w 
Modern bedrooms love a touch of simplicity, especially when minimalism is gaining popularity all over. From spacious bedroom areas to soft hues, minimalist bedroom designs look and feel comfortable! https://pin.it/4PPO5z5
If decor accessories are a thing that excites you, consider sprucing up the bedroom interior design with glamorous lighting and mirrors. Choose a bed design that lays in style with the accessories, taking the bedroom look close to royalty! https://pin.it/6wgWsBF https://pin.it/12leSth 
A primary bedroom design with a striped theme is not so ordinary! Coloured stripe patterns that enhance the overall feel of the bedroom with decorating accessories like curtains, rugs and wallpapers will give the interiors a bold look. https://pin.it/1bJEyU2 https://pin.it/7pj5hRq 
Give the bedroom a popular decorating style with elegant decor accents like a vibrant quilt, playful throw pillows and a modern bed design. Floral prints and traditional furnishing work well for these primary bedroom designs. What's cosier than plenty of colourful fuzzy throws? https://pin.it/F0QAbrB https://pin.it/6U02a7K
Bring in a riot of colours with an artistic sense to the bedroom interior design with a Bohemian theme. From wallpaper to rugs, Bohemian-themed bedroom decor is a sight for sore eyes! https://pin.it/4kN1RsA https://pin.it/1K7DSA2 
Give the primary bedroom interior design a grand style with a gorgeous canopy bed and accent lighting. Choose soft shades and airy drapes for the bedroom as it makes the area look sophisticated yet elegant. https://pin.it/6YSsk29 https://pin.it/2MG7jsx
Uquestionably, wooden designs are a class apart. As much as it doesn't get old, wooden bedroom designs can be modified to suit any bedroom size. A classic bed design paired with subtle lights, wall art and minimal furniture is all it takes for a stunning primary bedroom design! https://pin.it/2MG7jsx https://pin.it/Rzx7cnM
Incorporate a few unexpected details to transform a room from ordinary to extraordinary! Add a funky chair, play a little with art on the walls, choose unique lights, go dramatic with the bed frame and layer up fabric patterns! https://pin.it/7LoDnqA https://pin.it/58MsNM3
It is natural to dedicate some time and effort to making a primary bedroom the ideal retreat for simply enjoying a quiet time. Whether you prefer dark themes or light ones, there's a bedroom design option to suit every home. To make it just right, all it takes is to pay attention to the colours, layers and lights that dress a bedroom design!  
Love what you see? Talk to us on ________ to get more inspiration!