Minimalist Living Room interior designs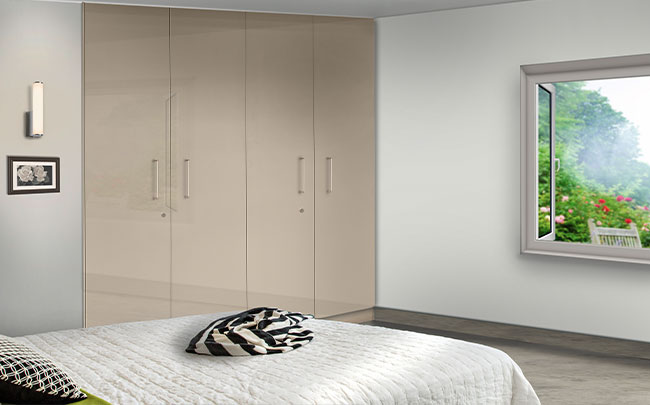 They say simplicity is the ultimate sophistication. It goes by the theory that more can be done with less. When it comes to home designs and especially living room ideas, minimalism can never be less of a choice. This concept of simplicity does not pertain to small living room ideas, but to interior designs that are functional, sleek and modern. 
Minimalist living rooms walk a fine line between 'too bare' and 'enough', but it can be everything that a modular house design needs. A soothing colour pattern to neatly arranged furniture, this trending living room design is meant to show simplicity in function.
Designing a clutter-free and peaceful living room is not an exhausting task with minimalist living rooms. Want to know how? Read on to find out what makes simplicity a great choice in living rooms, especially for homeowners who have a lot on their plates. 
Focus on the functional furniture
Choose a neutral coloured, less bulky sofa with low maintenance properties for the main piece of furniture in living rooms. When designing the interiors, pick out accessory chairs and a centre table that does not take up too much space. Furniture with exposed legs can give the room a spacious look.
Say yes to neutral colours 
Rather than opting for a colourful living room, minimal designs target pastel hues and neutral tones for walls and decor accents. Giving the living room interiors a whole lot of simplicity with neutrals and a splash of vibrant colours on accessory elements like sofa cushions can look beautiful. Personally, white walls and wooden decor are too good to resist! 
Natural light for the win
Living rooms can look appealing with ambient and sleek ceiling lights. But if there is a window that lets in the natural night, your living room can look just fine! Let it brighten your living room. 
Choose modular wall accents
It can be a geometric wall planter, metal wall art or even a textured wall in the living room design. The minimal it looks, the better it feels!
Depending on the height of the living room, place decor elements in accordance with the depth of the area. For example, low furniture can be placed opposite higher walls and artwork can be placed in different lengths.
If there are artistic elements worth placing in a living room design, highlight the pieces by keeping them on display. Make sure the surrounding designs are kept subtle, so it throws the spotlight on such pieces. 
For minimally styled living rooms, stuffing the shelves with plenty of things will not favour an elegant look. Books, bone china, crystal ware or anything on the shelves, tone it down!
Separations are created between rooms to create an illusion of more space. Living rooms with partition design are great for apartment studios. Give it a two-colour pastel combination to maximise the elegance factor. 
Placing a giant mirror on the wall with a contemporary light stand is a great addition to minimalist living room designs.
For small living room spaces, go for a designed texture wall and add cosy seating in the corner space. Give it a bold look by selecting neutral shades with a pop of coloured decor elements. 
Colour and charisma need not be totally absent in minimalist living room designs. The concept of minimalism is more to do with how 'less' can function. Regardless of all the decorative elements available, the colours and accent items do play an important role in creating chic living rooms. 
Are you thinking of redesigning your living room? We can help you with all that's necessary! Call us on __________.