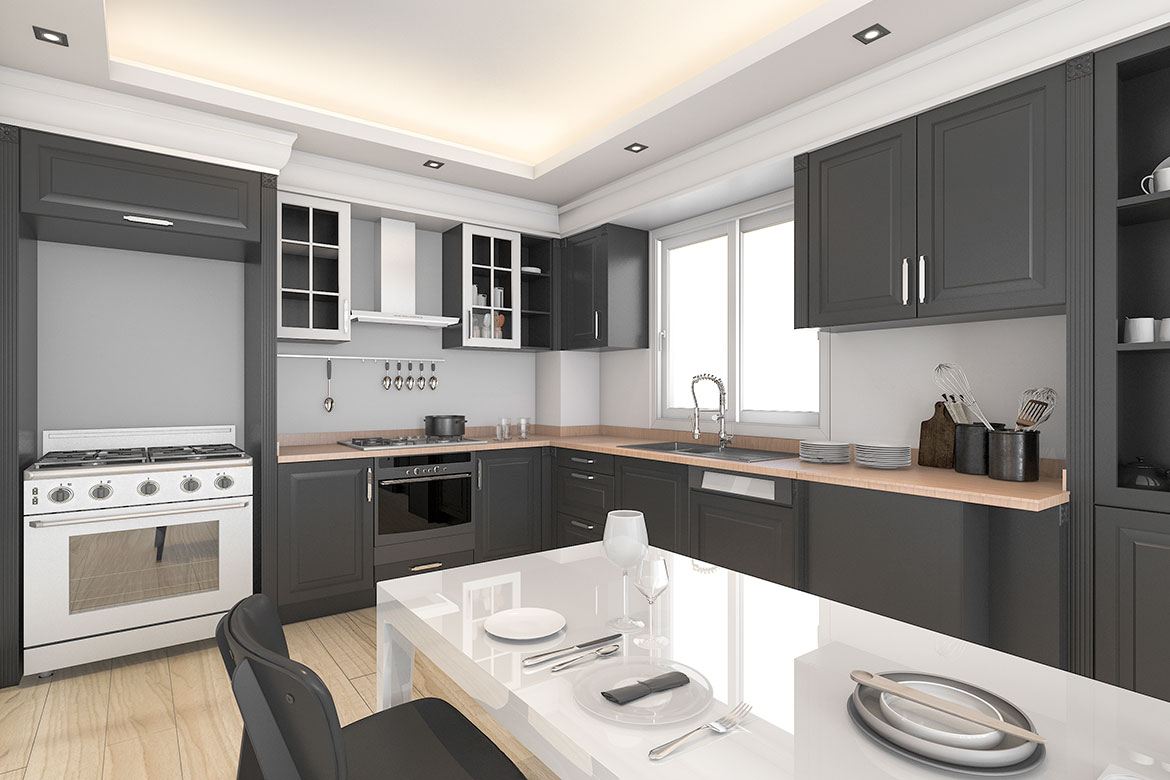 It is imperative you choose a good interior design firm to take things forward!
A successful kitchen renovation is more than just demolishing and making something to replace it. It is a process of envisioning your dream kitchen and creating it. There are a few things you need to keep in mind before you visit your choice of an interior designer for that modular kitchen renovation idea that you have been eyeing. Read this before you consider a kitchen renovation. If you're convinced that a renovation of your kitchen is definitely on the cards, we've got you covered- here's what to expect from a good kitchen renovation.
1. Rope in the Professionals 
In a place like Kerala, there are a lot of interior designers to reach out to- local carpenters, freelance designers and firms. A renovation of your kitchen space is a mammothian task when it comes to both planning and execution so it is advised to place your trust in only the best. Hire the team that has consistently proven to make the transformation happen. 
We have already gone into the details of why modular kitchens are a wiser choice than carpenter kitchens. With freelance designers, it is important to pick someone who is experienced in handling kitchen renovations specifically. 
The easier and wiser option would be to speak to modular kitchen experts like Bespoke Decor. From your first meeting, you can get an idea of the expertise of the team and the quality guaranteed from these professionals. After-sales service is just as important, and no one does it as well as Bespoke does. 
Selecting the right professional team to take charge of the renovation of your old home and kitchen is half the battle won!
2. Quality comes First 
The thing which sets modular kitchens apart from the traditional kitchen is its versatility. This is especially true in the instance of materials used for various aspects of design and renovation in your kitchen. Do not ever hesitate to spend money when it comes to selecting a material of higher quality, especially in a zone of high functionality- those few extra rupees may be the difference between a kitchen that lasts you a few years versus one that lasts you a lifetime. Noone starts off a renovation process planning for the next one- and good materials is how you guarantee the best. Be it cabinets, shutter finishes, countertops, or even the modular kitchen appliances, always prioritise quality. 
In the previous step, we have already elaborated on why it is important to select the right provider to renovate. The right renovator will orient you to only the best of materials, so even novices in the field can blindly make their decision.
3. Needs versus Wants 
Practicality must dictate your every move when it comes to renovation. Why invest in an expensive espresso machine that takes up counter space, if your family isn't filled with coffee aficionados? Yes, it may seem tempting to see your favorite celebrity raving about their morning espresso, but is it something that you really "need" to have or just something you're going to "want" for a short while? Ask yourself this question before you purchase anything new for your kitchen. 
Make a list of your needs/wants while the kitchen renovation is underway and be as ruthless as possible when it comes to the elimination process. Make sure that you don't skimp out on the basics, though. 
4. Kitchen Layout Planning 
Zeroing in on a functional and practical kitchen that looks great is the eventual goal of every renovation project. It is important to be mindful of the space being worked on and planning out a kitchen layout that works for the space undergoing the remodel. Keep the basic concepts of a work triangle in mind and choose a layout that ensures ample functionality and storage for you. If you're confused on the different layouts you could choose from, read our handy guide to understanding kitchen layouts here. Picking the right layout can enhance your space, improve function, storage and aesthetics! Do not forget to keep in mind a few crucial things during the renovation of a kitchen to prevent mishaps and disappointments. To get started on your kitchen renovation with a leading interior designer in Kerala, contact Bespoke Decor at  +91 90 20 10 70 22 | 23