How to Create the Perfect Parent's Wardrobe and Show Them You Care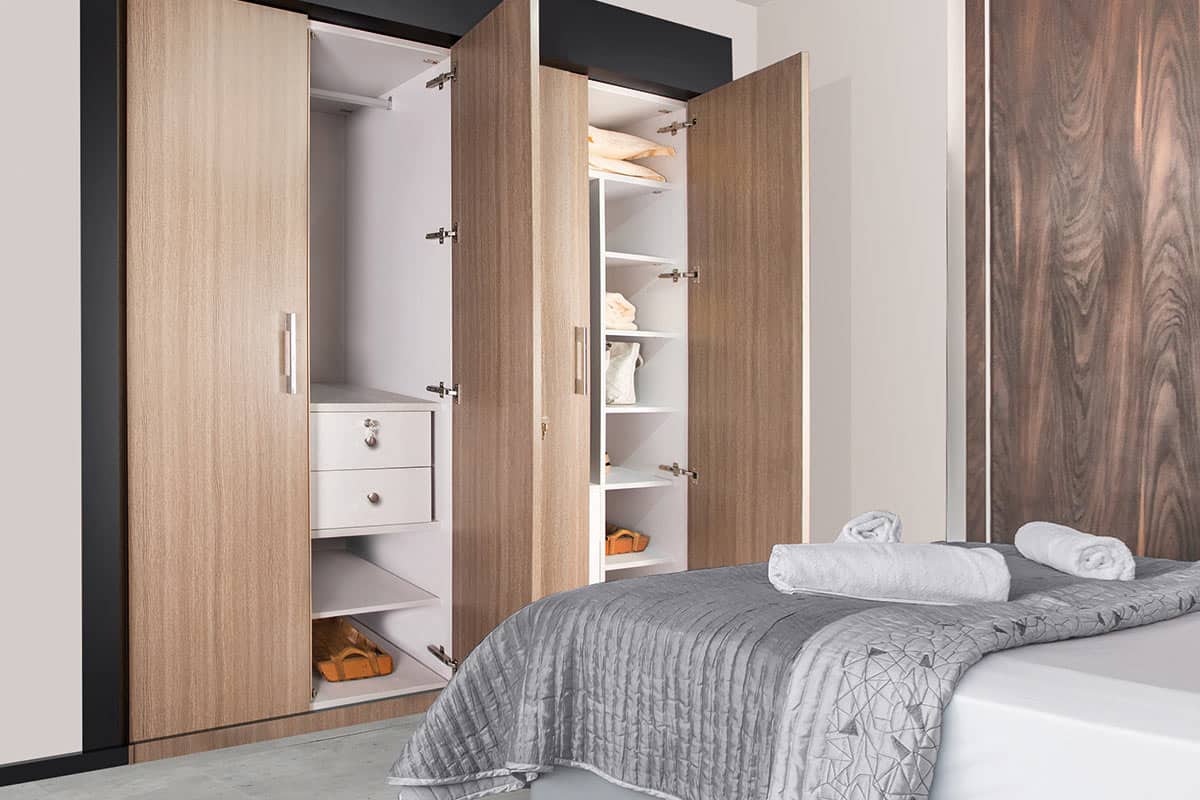 A wardrobe that caters to the special needs of your grandparents, parents, or your elderly near and dear ones, is something every household should consider. A wardrobe design should have maximum functionality and minimum resistance. In other words, your parents' wardrobe should indirectly say "we care for you".
Wardrobe design is chosen after considering the ease of access and the number of items to be stored.
How long should it be?
The height should be in accordance with the size of the room, as well as the height of the user. Care should be taken to make the upper cabinets reachable with minimum effort. Aged individuals do not want to be bothered by the constant need to fold clothes to make the closet space look neat. A length that permits the easy hanging of clothes using hangers is advisable. This prevents wrinkling of clothes as well as gives a well-organised appearance to the cupboards. 
How wide should it be?
The standard size would be 400 mm for a single door and 800 mm for a double door wardrobe design. However, we need to ensure that the width should support the maximum hanging space for the clothing items to be displayed neatly. For a senior citizen with a fleeting memory, such an arrangement would be ideal to help visualise and remember what apparel they own.
Depth
According to standards, 550 mm depth should suffice for your parents' wardrobe, where they can stand and take their own sweet time to decide what to pick.
Additional Comforts
For the storage of quilts, comforters, and other heavy objects, strong cabinets can be placed at the level below the elbow for aged individuals to retrieve without any strain on their weakened limbs and placing minimal stress on their backs

Installation of light fixtures as part of the storage space can be done to facilitate picking their favorite shirt or saree without straining their vision. Light fixtures could have either a switch system or motion sensor system

Sliding doors can be installed for your

parents'

wardrobe

for a comfortable experience and reducing the strain of pulling doors 

Pull out drawers with smooth opening and closing mechanisms are perfect to organise their socks and underwear

Additional hooks installed at eye level can be added on the inside surface of the door to hang scarves and caps
It is important to keep the challenges that come with advancing age in mind while designing your parent's wardrobe. Reach out to us at +91 90 20 10 70 22 | 23  for more information.