A Gentleman's Guide to Organised Wardrobes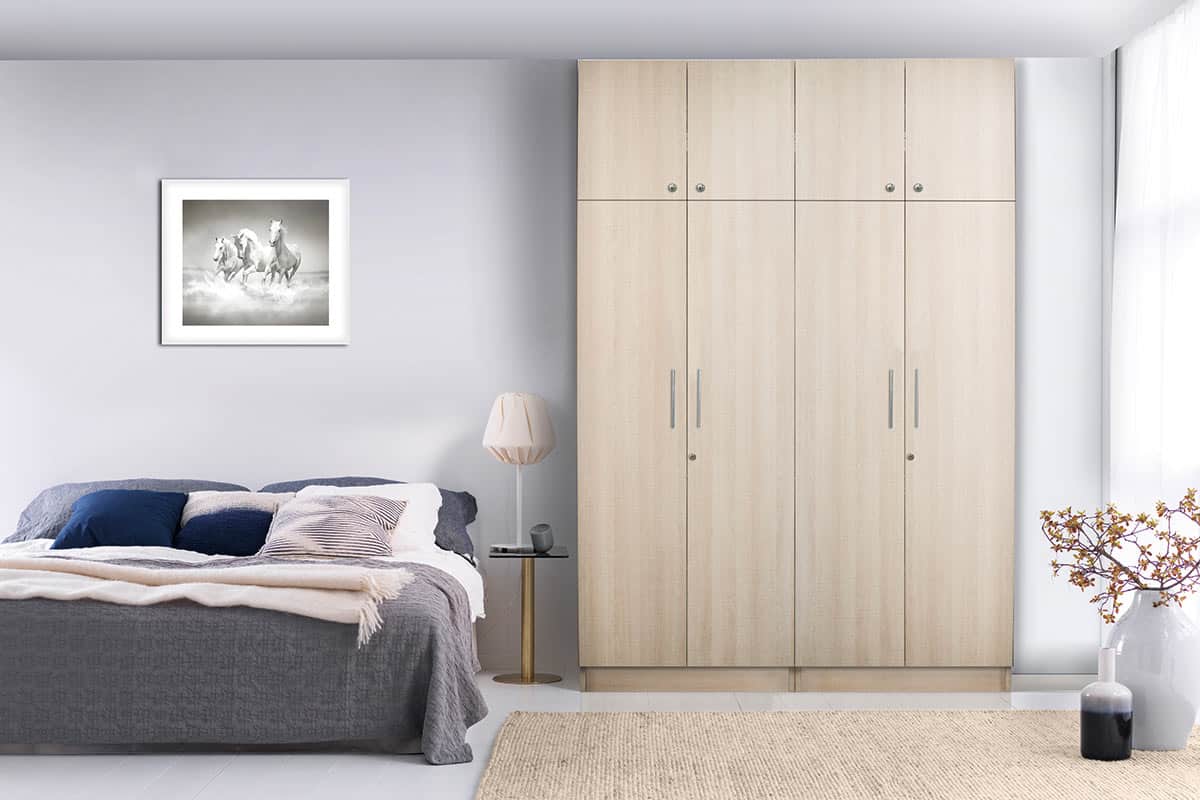 With piles of clothes crammed into the corners of your closet, truth be told, it sure does reflect on your personality. From socks to belts, all your pieces of clothing need to go into designated spaces. Walking into a corner of your bedroom with neat and stacked up clothes will also help you figure out how you need to be dressed, whether it's for your office or a weekend escape.
Decluttering your wardrobe is a challenge, but finding your favorite t-shirt that was once lost, could be a blessing in disguise. Not only does it tidy up the mess, but a sorted cupboard gives you a sense of fulfillment and peace. Tackling this chore of arranging a gent's wardrobe can be made easy with a few tips. 
Preparing the space 
The first and most important aspect of cupboard organising is to plan the space for your wardrobe-essentials. A local furniture expert could be consulted to plan the type of closet you need. These services can be availed if you are looking to refurbish your wardrobe with specific fittings, materials, or colors. A variety of compartments can be utilized to accommodate clothes, accessories, and even grooming kits. To cater to ease of access, the kind of cupboards to use can be customised too. Sliding door wardrobes, walk-in types, and even the classic hinged door cupboards can stand apart, provided there is a classified section for each integrant of your belongings.
What goes where?
Now that we have talked about finding the right space, we move ahead with fitting the essentials into compartments, or more like arranging based on ease of access. From socks to belts, men have different ways to identify their mess, but an organised cupboard saves them time.
Shoes-

The quote, 'good shoes take you to good places' speaks of men who love flaunting a pair on different occasions. Arrange them in order of preference, or use up shoeboxes to distinguish your running shoes from leather boots.

Clothes– The most tedious process, but the prime element of every

closet

. Firstly, categorise your casuals and formals. The formal suits can be hung and placed together, while the casuals can be folded and kept separately. Pants and jeans can be grouped together. To further segregate casual shirts and t-shirts, consider placing the same colors together. This makes it easier to choose clothes. When it comes to innerwear, keep a separate space alone for those clothes. Socks should always be paired up so as to avoid loss and waste of time.

Belts, ties, pocket squares, watches, and cufflinks-

can be maintained in a single space but arranged separately.

Grooming Kits –

and other accessories can be assigned another slot in the same

closet

space.
The layout of each living space may be different, so will the size of a wardrobe. Almirah organising accessories like hangers, pull-out units, belt holders, etc can be used, but with consideration to making your space look less congested.
Always evaluate your clothes and accessories over a time period. The ones that don't fit anymore, the worn-out pieces, torn clothing, etc. should be stacked in boxes so that it can be reused or discarded. Additionally, you can label them accordingly. 
To glam up the whole wardrobe experience, consider getting a full-sized mirror attached to one of the sliding doors or almirahs in your space. After all, who doesn't like a self-check before heading out?
Planning to customize your wardrobe? Get the best solutions from Bespoke Decor. Contact us on +91 90 20 10 70 22 | 23