10 Tips for the Best Modular Kitchen Maintenance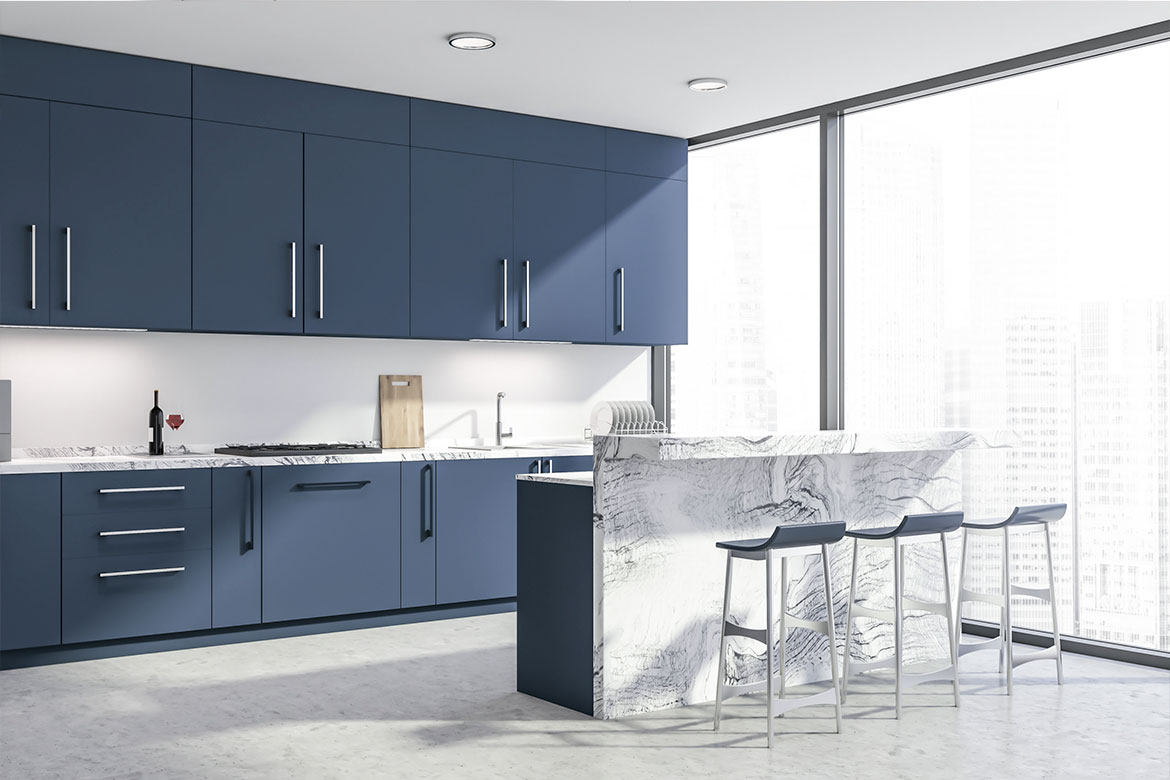 A few kitchen maintenance tips can prolong your kitchen life!
Without a doubt, kitchens are one of the spots in the house that gets the maximum footfall- from those preparing the food to people coming in tantalized by the aromas to those who are looking for a quick hunger fix. Modular kitchens have taken over as the preferred option of most individuals seeking convenience, superior design, and improved functionality. However, one thing that is overlooked is kitchen maintenance.
With an efficient system in place for kitchen maintenance– following good cleaning routines, stain removal procedures, moisture damage assessments, hardware maintenance, and decluttering activities- you can extend your modular kitchen life by a whole lot more.
Here are 10 tips which form the basis of the best practices for modular kitchen maintenance:
Clean up your act 
When it comes to prolonging the life of your modular kitchen, the first and foremost thing to do is to set up an efficient routine kitchen cleaning. Have a daily, weekly, monthly, biannual, and annual cleaning schedule to follow and stick to it as much as possible. Daily good habits would be to wipe down the countertops, do the dishes, and clean the sink, give the stove a wipe down and sweep the kitchen floor. Get the whole family involved if you do not have house help, and make it more of an activity rather than a chore. 
2. Into the Deep (Clean) 
The power of a good deep cleaning is often undervalued, but there are several hard-to-reach nooks and crannies that you could address only with a thorough deep clean. You could plan on taking a few days and get this done yourself once or twice a year. The wiser and easier option would be to hire a team of professionals to come in and do a thorough deep cleaning. 
3. Be Organised 
No pun there- being organized is perhaps one of the best ways to prolong the life of your kitchen. Declutter your kitchen and have a set space organized for each item. Remember to replace it back to where it belongs when you're done with use.  
4. Hinge on
One thing most homeowners forget to do is regular hinge checks. Good hinges on your cabinetry go a long way and making sure they stay that way is just as important. If you have concerns regarding the hinges, make the switch to soft close drawers and lift-ups in your upper cabinets. 
5. Softly does it 
There is a common misconception that using steel scrubbers, brushes and harsh clothes is good for stain removal in modular kitchens. However, this could end up doing more harm than good. Instead, use natural home remedies to loosen up the stains and wipe off using a soft cloth. Again, regularly cleaning the surfaces prevents the buildup of long-term debris which will be challenging to remove so give a thorough wipedown on a daily basis. 
6. From the window to the wall (and the Dado tiles) 
Clean all surfaces on a fairly regular basis to ensure a constant shine in your modular kitchen. Frequently overlooked areas are kitchen windows, walls, dado tiles, appliances, exhausts, and ceiling fans. Wiping these areas will lend to the overall cleanliness of the kitchen. 
7. Close the cabinets 
Indian cooking is ridden with oil and masala splatters so it is a wise decision (and a safer one too) to shut the kitchen cabinets when you're cooking. This also helps prevent steam and heat from affecting the cabinetry. 
8. Send in the papers 
A common practice followed in most Indian households is to line the insides of cabinet shelves with newspapers. This is a good practice that helps prolong the life of the cabinets. However, it is imperative that you replace these newspapers at least once a month or it may prove to invite cockroaches in the kitchen. 
9. Ventilate, mate
Let the air and sunshine into your kitchen once in a while, if you get an opportunity to. Good ventilation will do your kitchen a lot of good. 
10. Pest Control 
A professionally completed pest control will help keep the pests at bay. Insects like cockroaches and termites can do a world of damage to your kitchen so pest control will aid in kitchen maintenance.
All of these points are quite easy to implement and can definitely prolong your kitchen's life.