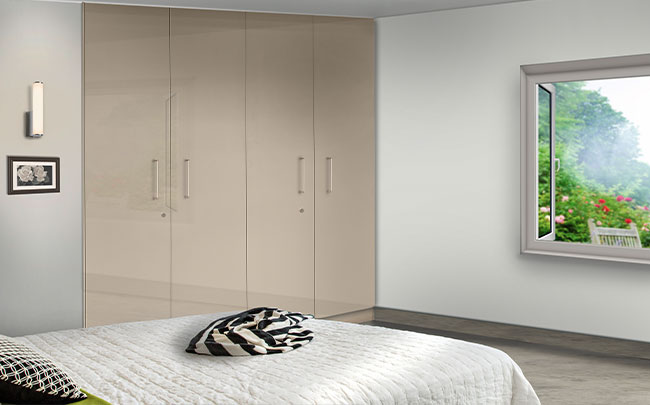 Design Tips to make it suitable for all ages
If homes had a hub, specifically designed for entertaining guests as well as spending quality time with family, the living room would be the undeniable choice. Modern living room designs, especially with little inmates who love exploring every corner of the house, often present a conundrum – how can these comfort chambers be safe as well as entertaining enough for guests? 
The first thought that will cross everyone's mind when it comes to family living rooms would be the messy floors, the soiled sofa and cluttered shelves with practically everything in the house! If you can relate, fret not! The good news is that these living room decor ideas can be recreated to suit the activities of the family, that too in style! 
Choose the materials wisely
When there are children occupying the living room space for a good amount of time, you could probably keep aside those decor fantasies with white linens and glass accents for when they grow up. It is important to make clever choices on living room decor materials when raising a family. 
The flooring material should be easy enough to clean and maintain. Tiles and vinyl flooring are great options. 

Get carpets or rugs that have a darker shade to mask stains. 
Worry less with these tips on managing family living rooms, making it a cosy territory suitable for the adults and kids in the house! 
When it comes to furniture upholstery, choose fabrics that are durable and easy to clean. Leather is one of the best options for family-friendly sofas. 

Consider scotch guarding the fabrics to provide extra safety. 

Baby-proof sharp table edges, electric plug points and shelf cabinets.

Living room wall designs

with wipeable paint finish or textures can be considered. 

If children love exploring their art skills on the walls, paint a chalkboard on it!

Light shaded drapes and curtains can be avoided to prevent staining. For safety reasons, avoid drapery panels that pool on floors. 
Make space for your tinies
When planning on seating designs in the living room, include seating options for children by adding small chairs, floor pouffes and low height tables. Most importantly, create spaces for them to move around freely. If space allows, fabricate a cute nook in living rooms for children to spend time doing their favourite activities. 
Select a trouble-free design style 
Living room decor styles like vintage themes, cheerful colours and mixing different textures are ideas to mask the chaos of a bustling home! Eclectic style living rooms with exposed furniture legs are also a great option for family living room designs. 
If the living room is a place for unwinding with children after hectic schedules, board games, blankets and a few toys could lie around the place. Find storage solutions in ottomans, coffee tables with storage decks and wall shelves with a designated space for board games. Think ahead of a cluttered scene and incorporate smart storage in living room designs. 
Get creative with the television
Consider ways to camouflage the entertainment solution for living rooms– the TV. Getting a built-in cabinetry with the TV behind sliding doors is a wise solution for bustling living rooms! Another way to disguise the TV appearance is by incorporating an accent wall with art. Family living room decor ideas sure need to be thought out of the box!
As a final tip in redoing family living room designs, remember to avoid overcrowding the space. The only factor that matters in living rooms is to be wise about the choices made for functionality and aesthetics. Children and a busy lifestyle are never an excuse for an unkempt house! 
Want to get started on a living room design ? Talk to us on _________.